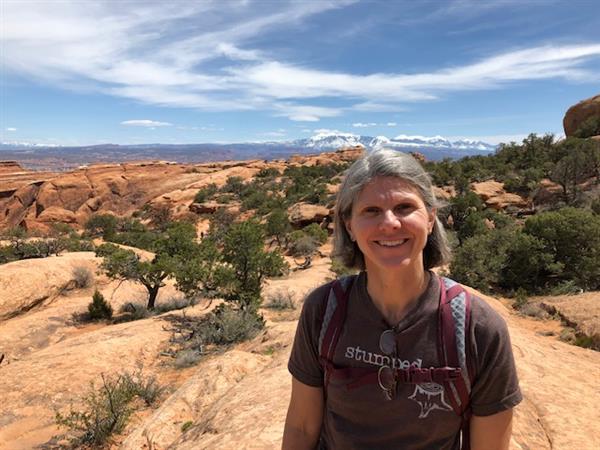 Phone: 908-889-2148 X1031
Email:
Degrees and Certifications:
Kristina Putenis

Becoming a teacher was one of the best decision I have made. Every year I love getting to know my students. I work hard at thinking about how they learn best and helping them become better readers, writers, and mathematicians.

Most students are curious about their teacher, so I'm going to let you know some things about me. Mr. Putenis and I have four grown children and two grandchildren. Our children live from coast to coast. Our daughter lives near Sanfrancisco in California. One son lives near Denver, Colorado and another lives in Vermont. Luckily our oldest son and his family live in New Jersey and we can see them often. In my free time I like to travel, especially to go hiking, bike riding, and camping. When I am at home, I like to work in my garden and read.

The photograph was taken when I went hiking in Utah last spring.