Morning Announcements
Friday, October 22nd

Today is a B day

Today we conclude the end of the annual statewide violence prevention awareness week, hopefully everyone remembers that No one has to do everything - everyone has to do something and our world will be a little nicer.

Homecoming football game: All spectators must purchase a ticket for the football game - $2 Student - $3 Adult. Buy your pre-sale tickets for the game in the Attendance/Athletics Office. Presales will end at 2 PM TODAY.

Friday - PreGame Social! The football game starts at 7. Begin arriving at 5:30 and gather on the lower field, near door 14 to get face-painted, pink hair-sprayed, play games, and enjoy some snacks!

October celebrates Italian Heritage month. Monday the 25th we will be running trivia questions for some prizes. First student to guess wins the prize. Please email gpetracca@spfk12.org with your answer. Stay tuned for Monday's trivia!

Attention those interested in playing girls basketball: There will be an informational meeting on Monday October 25. There are two opportunities for the meeting. One at the start of lunch time and the other at 2:30 both in room 233. If you cannot come to either please see Mr. McKenna.

Winter Cheerleading Teams: There will be tryouts for anyone interested in the Winter cheerleading teams on Tuesday, October 26th, from 3:00-5:00 on the track. See Ms. Vanoni in room 204 during blocks 1A and 2A to collect your updated health history form, which is required for tryouts.

Students who are looking for a quieter space for lunch can report to room 153 for any portion of the lunch period.

Saturday Detention: Students assigned to Saturday Detention tomorrow are reminded to report to Door #5 (located on the Evergreen side of the building) BEFORE 8:15 AM for check-in. You MUST be on time and bring school work to do for the 3.5 hours of detention, or you will NOT be admitted. If you are NOT admitted, you will be assigned additional Saturday Detention dates. Please be on time and come prepared.

The United States of America and the flag of New Jersey shall remain at half-staff at all State departments, offices, agencies, and instrumentalities through sunset on Friday, October 22, 2021, in recognition and mourning of General Colin Powell.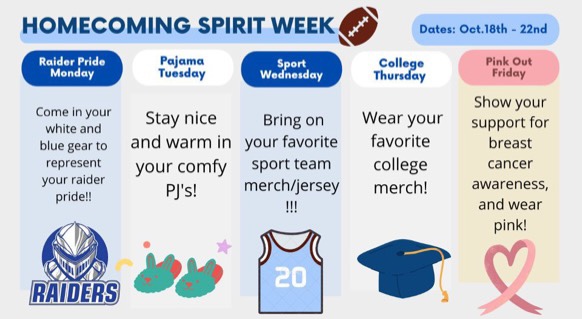 Announcements
Working Papers
Schedule: 8am - Noon
Monday thru Thursday
Main Office (Door 12 - side of the building)

Form to Complete: A300 Form for Working Papers


Students must have promise of a job before working papers are completed.
Please click the following link for further instructions and to obtain the 'Employment Certification Form':

NJ Department of Labor Site for Working Papers
Once the required information is completed on the form, SPFHS will be able to continue the process.

At SPFHS:
You will be required to wear a mask and practice the required social distancing.
District Anti-Bullying Coordinator

Lakendra McFadden
Brunner Elementary School
721 Westfield Road
Scotch Plains, NJ 07076
(908) 889- 2148 x31532